Today's prompt is to write about my earliest childhood memory.
Let's talk about my childhood. I had a wonderful childhood. In comparison, adulthood sucks. My parents, my mom's brother and I used to live in a big place. It was on the first floor and the huge window and the verandah on the front were 'the place' to look out on to the world. I could be seen hanging on to the window grill like a baby monkey, watching. Then there were also my grandparents who would visit. My maternal and paternal grandparents would be around at least once a year. And my journey as a student began long before I even started school, thanks to all of them.
I used to sit on my daddy's lap and read the paper, even if I could make out only shapes and look at pictures. Since I was being more of a nuisance than a help, he would give me picture books while he read the papers, peacefully. They then began giving me rhymes books or comics. I once had a gargantuan collection of Tinkles. I do not think I can ever overcome the fact that my mother gave it all away! I still seethe over it.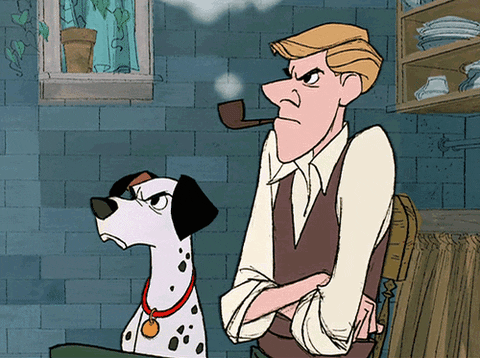 This is actually my earliest childhood memory. Of seeing my father sitting cross-legged on the floor, newspapers laid out flat in front of him, reading it while drinking his coffee. Enough of a signal for baby me to go and sit on the papers. He would then place me on his lap while he read. Once the coffee was finished, he would hold out the papers in his hands. Of course, this was also a fun game. I would just go ahead punch and kick the papers. Finally, I have no clue who came with the idea, I was given picture books or books with pictures, aka magazines, to sit beside him and read. My mom also figured that since I would sit still while 'reading', she would often give me a colourful magazine while she worked in the kitchen. To this day, my mom says, that if I have a book in hand and I am silent, then all is well. If I am generally silent then some mischievous hell is about to break loose.
Oh, and you know when I wrote about punching the paper while my father read it… I still do it now. If I see him holding out the newspaper, the boxer in me comes alive. If I see him reading the paper laid out in front of him, on the bed/the dining table/ or the floor, I dive and lay flat on it. I am still a nuisance. But sometimes my dad gets the better of me. He ends up reading the papers before I wake up. So much of sneaky planning! (And don't think daddy is the only one whom I pester. Mummy bears the lion's share of it.)
Head on to Instagram(personal) to check out a photo of me moving forward with a goal in mind.