There is this Malayalam movie called The Great Father that released in 2017. And I watched it recently. The Great Father stars our Malayalam superstar, Mammootty in the lead role. Now given its Mammootty, the movie could be a great entertainer or a big bore. Now now, don't get bothered. But really, the same guy who acted like a megastar in Vatsalyam did also choose some really silly scripts. Mammootty is a class actor, I still wonder why people would just choose him for a movie and waste his presence.
So, The Great Father. Here's the plot. There's a paedophile on the loose. One day David, played by Mammootty, discovers his li'l girl has been brutally raped. He takes his daughter to the hospital where his wife works. They treat her and discover that their daughter was a victim of someone who calls himself Joker. And now they want vengeance. Meanwhile, after the investigating officer is killed by the Joker, Andrews of the CID begins to investigate. So there's two of them now behind the Joker – Andrews and David. Well, cut to the end, David kills Joker and Andrews agrees that it was good riddance indeed.
Now, what bothered me? Plenty! Mammootty also did this awesome movie with Nayanthara called Puthiya Niyamam. A movie where the wife is gang-raped in her apartment complex. She retreats into herself and her husband who realises what happened helps her get over it, he helps her avenge herself. Oh, Nayanthara and Mammootty were subtly awesome in that movie. Playing David on the other hand was a little different. Here we saw a hero, and not an angry father who wants to rain hell on the guy who hurts his li'l girl. Something was missing. No father can be that detached, or so I'd like to believe. But then, I also hope no father ever has to be in that situation. That detached avenging man, David, was always one step ahead of Andrews. Bah! Andrews was played by Arya. I just rolled my eyes writing that last line. There are a lot of people who could have played that character better. Arya, for whatever reason, cannot be taken seriously in such roles. A typical case of round-hole and square-peg. Now, there are plenty of actors who could have been a better Andrews. Arya just doesn't fit into these characters. He was good in Aarambam. I shall just bemoan the casting and leave it at that. Sneha as David's wife does her job well. She does not get major screen time, she does her job aptly as a mother, a doctor and a wife. Then there are the minor characters, most of which I shall skip over. But, oh golly, Kalabhavan Shajon! Someone needs to give this man a bigger role in movies. Overall a good movie.
But well… there was all the talk about going erect and the showing of the middle finger. Dear God! When did Malayalam movies get this… Argh! I don't even know what is the word I'm looking for! My dear mom doesn't even know what showing someone a middle finger means. She knows it's something bad, and therefore offensive, but that's about that. And I like my mother's naive innocence. It's rather cute and charming. So, I sat there wishing mummy dearest doesn't ask what exactly this gesture mean. Squirming in my seat as I sat there watching these characters talk about paedophiles not being able to get erect anymore. Oh, how the times have changed! There was a time when my parents were opposed to watching FRIENDS. Sigh!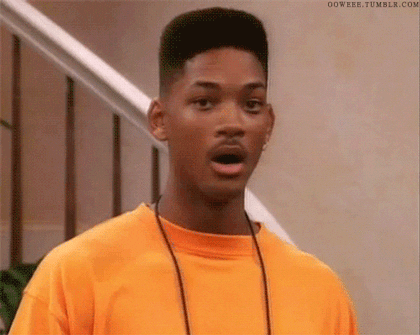 Well, I can't figure out if I am adult enough to handle this sort of situation yet. Just asking my mallu brethren, damn boss, but what is this? When and how did we get ourselves here?