Monday
I've had an excellent day. After getting some work done, mummy asked me to help her clean the crockery shelves. I did. Then I slyly took over one entire shelf for my books. I have been collecting Gems Surprise Balls toys for a long while. It has been years since I stopped collecting these, but now I have a substantial collection.
These are all basically Pandas, in different avatars. The black one in the left-hand bottom corner is the Michael Jackson panda. You can find an Einstein panda in the middle, the one with the red helmet is the racer panda. There are pilots, nurses, doctors, astronauts, dancers, chefs, magicians, Egyptian mummy, Eskimo, cricketer, basketball/football/tennis player pandas to name a few others.
And then there are even more books. So it was a given that I would end up putting them up together.
https://www.instagram.com/p/BiME_eJl3Pn/
It looks good if I say so myself.
Wednesday
Yesterday was an off – labour day holiday. We spent it lounging around, with post-lunch naps. Then I watched two movies as well. A once in a blue moon occurrence. Anushka's Bhagamathie in Tamil and Jayasuriya's Pretham in Malayalam. The first was a good movie, the latter an ok movie. Anushka is all sorts of gorgeousness.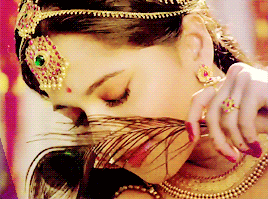 Also this morning for the very first time since I started driving, I scratched the car. I managed to not do this as an unlicensed driver at 15, yet here we are! The left-hand front edge now has a nice scratch, right underneath the headlight. If my car could describe itself, it'd say it looks a lot like Scar from lion king. 🤷
Also, I did dash the car… I am now a CarDash'ian.
Of course, my father was very kind. He did not chide me or anything. Just said it happens. As with any previous scratches that were made, I plan to take care of it with toothpaste and elbow grease. That Pinterest hack somehow works. And bonus arm workout!
Thursday
Often, people wonder why I am antisocial. That is perhaps a wrong term. I do socialise, but with a select few. Mostly I am anti-people. If I could get away without interacting with another person, I will choose that option only. And every time I have to call customer care or visit a bank, I am pushed more towards being anti-people.
Thursday I went to the bank. Now, it is normally a nice thing. Go update your passbook, deposit money, withdraw money… all these are done with the help of a machine. But, this time I had to fill up an application and since I also had card related issues, I had to walk up to a counter and talk to someone. Sigh! I am normally a nice person. I begin by wishing them a good morning and then everything goes downhill. Because I see the apathy that these people show towards those they consider beneath them. And then should you have a technical difficulty, like I did, there will be no help for you. You will be left to figure it out yourself.
Whilst at the bank, I had to help four different people with different issues. And I was a customer and not the bank's employee! Those behind the counters are such a weird breed of people, I wonder if they become so apathetic once they get the job or is it a prerequisite!
Sunday
Sundays are amazing. I like Sundays in general. Even when I had to attend classes and study for an exam and what not, Sundays were the best. This Sunday my mother went out in the morning and lunch prep was on me. Given there were plenty of leftovers, there wasn't much to be done. I did make Chicken Chettinad as a side though. It came out well. Hot and spicy, the perfect side to have with curd rice. I shall blog about this one later.
Well, Mother's Day is coming up as well. And I already bought a gift for the occasion. It is not a selfless gift though. You see, our pop up toaster breathed its last and I haven't a perfect slice of toast in a while. Therefore, I bought my mom a toaster for this Mother's Day. Its perfect. I love toast, and I love my mother. Win win!
Have a happy week ahead!!!